Production Safety
Systems for the
Working Class
ABOVE & BELOW GROUND
NEED FREE PROJECT SUPPORT?
Production Safety
Systems for the
Working Class
ABOVE & BELOW GROUND
NEED FREE PROJECT SUPPORT?
Trusted by Worldwide Companies
Dedicated &
Hardworking
It's our People that make
all the Difference
Better than the competitors!
Once the operators use a Kundel they don't want to use a Gorbel anymore.
Their Team of Professionals go the Extra Mile
Kundel Industries is a great company to work with when it comes to providing shoring needs. Their team of professionals go the extra mile to meet our expectations for quality and customer service. They make sure the job is done to our satisfaction.
We have had a chance to use it and all of our welders love it.  The department manager took the time to get feedback from all the crew.  They like how smooth it is and how clean the electrical is on it.  It was a nice simple install and went together easily.  The system itself is a really nice design and works well.
Wow, Go team Kundel! Thank you for efforts, communication and trust. So far, it has been a great experience working with you. I will be sure to let it be known within the plant.
I Have Confidence in the Kundel Line
As a dealer for Kundel, I know my factory rep is always within reach to answer any technical questions that may arise. I have confidence in the Kundel line of products, as they often outperform the competition in both functionality and price.
Thank you again for the awesome customer service and help on this, it is very much appreciated.
The employees feel very safe!
I wanted to let your team at Kundel know that we, over at the AWA are very pleased with our trench box purchase. We utilized the boxes on all of our capital improvement projects in 2022. The shields are very easy to work with, especially when it comes to breaking them down and reassembling them on the jobsite. Most importantly the employees feel very safe working inside of them.
The K-Trac is the Most Useful
I have a lot of tools but the K-Trac is the most useful and it will enable me to work for 10-15 more years.
I Look Forward to Working with Kundel Again
My guys prefer to use Kundel boxes because of the quality and how well they hold up.  I appreciate working with a Christian company who really puts into action what they preach. I look forward to working with Kundel again in the future.
We love it and recommend it to everyone who walks through the facility.
We love the Mobilization of the System!
I appreciate you guys with all the help getting the shipping handled and the box to me.  We love the mobilization of the system and we want to purchase more in the next few months.
Really Appreciate the Help
I really appreciate the help that you have given us with the modifications that we have had to make to get the equipment according to our process.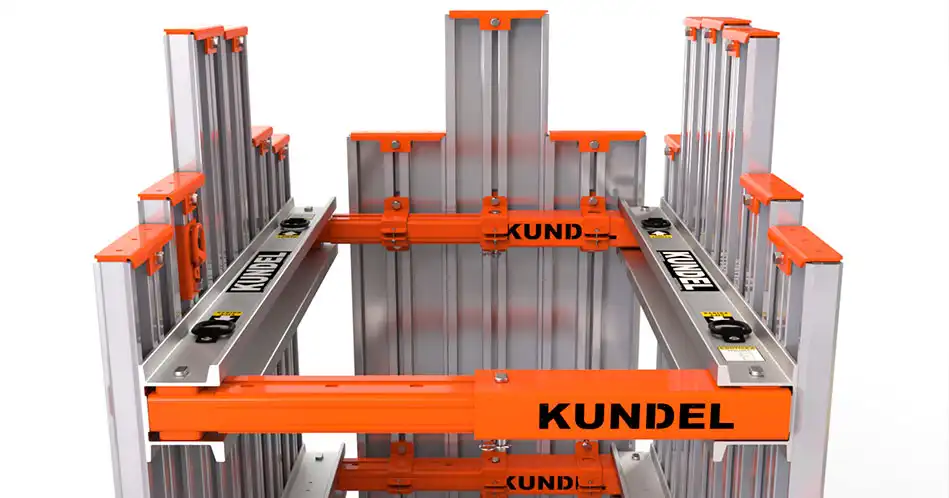 TRENCH PROTECTION AT ITS BEST

Kundel Industries is a bedding box and trench box manufacturer located northeast Ohio. Our family-based business focuses on providing customers with the best possible production safety system solutions and products for their jobsite.
With three generations of excavating expertise in the Kundel family, we know exactly what contractors need in the field. You can trust Kundel Industries to deliver excellence every time.
Benefits of Trench Boxes & Trench Safety

1. Stabilize the Earth
Trench boxes are designed to hold up the earth on the side of the trench whereas our trench shoring products are designed to force against and support the trench walls. This helps prevent soil from falling or caving into the trench while workers are inside.

2. Increase Life of the Trench
Trenches often suffer from a short life span due to inclement weather conditions or because of the quality of the earth. A trench box can help increase this life span. Sometimes, trench boxes can hold trenches in place for several months.

3. Minimize Digging Requirements
Because the trench box stabilizes the trench and increases its life span, not as much digging has to be done. Once the trench is built, the trench box helps hold it in place so workers don't have to keep maintaining the trench. This saves on extra labor costs and helps move the project along.

4. Worker Jobsite Safety & Protection
This is the most important benefit of trench boxes. Every worker deserves to be given a safe environment. Trench boxes eliminate many of the external threats, making it easier to move throughout the trench. This can even minimize minor injuries such as rolled ankles and scrapes.
What is the Meaning of Production Safety?
Production safety is extremely important because it keeps workers safe, promotes a culture of being alert to risks, and preserves excavation sites. This includes:
Wearing protective gear
Assessing risks properly
Effective communication
Comprehensive training
By prioritizing production safety, the industry can minimize workplace incidents, protect the health and welfare of its workforce, and ensure the responsible execution of projects. It's what matters most to us at Kundel Industries.
OVERHEAD CRANES, JIB CRANES AND LIFT ASSIST
Kundel Industries is the premier overhead crane company. We're the best in the business when it comes to making overhead bridge cranes and material handling equipment. We have developed lifting products that seamlessly fit into your workplace, so you can work smoothly with our equipment.
This not only helps you save time, but also ensures that you're following OSHA standards and practices. Our main priority is to keep you safe and boost your productivity with manufactured safety equipment.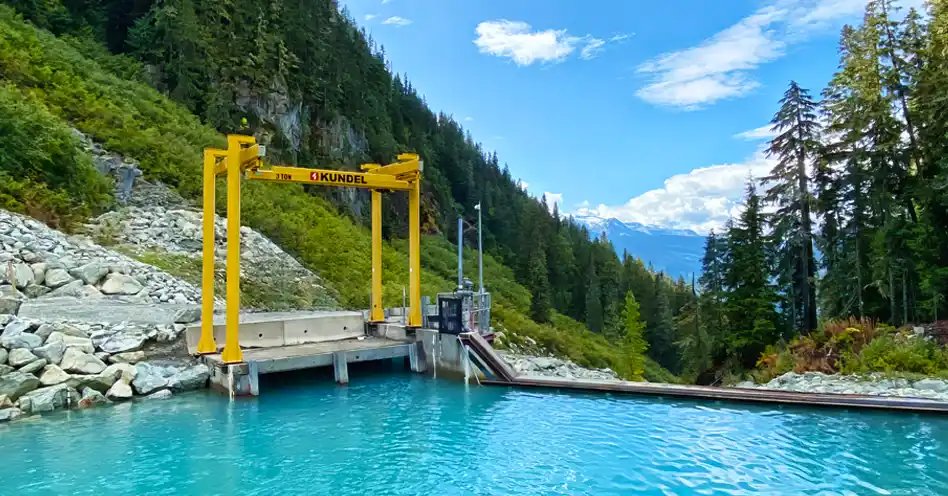 Benefits of Bridge Cranes & Jib Cranes




1. OSHA Compliance & Safety
Kundel Industries is the leading overhead crane manufacturer in the industry. We're here to keep you compliant with OSHA Lifting Guidelines. Using our top-of-the-line bridge cranes and jib cranes, you can lift heavy loads easily and safely.

2. Increased Production
Speed up production and reduce cycle and manufacturing lead times with Kundel cranes and material handling equipment. We offer a wide range of products from lift assist devices for manufacturing to large overhead bridge crane solutions.

3. Expanded Capabilities
Increase your ability to expand your product offering by being able to lift, move, and manipulate bulky items that once needed a forklift. Let our team help you maximize floor space and minimize your risk.

4. Maximizing Floor Space
Manufacturing floor space is not cheap and getting the most out of your facility is key to your success. Kundel cranes have up to 30% more square foot coverage than our nearest competitor by utilizing our patented endtruck assembly. It achieves the shortest end approach in the industry which translates to the best square footage coverage in your facility.
Subscribe to our Newsletter
Complete the form to subscribe to our monthly newsletter, and let us know what topics you'd like to hear about. 
We want to keep you informed of all the news, promotions and offers that we launch, so that you are the first to have each launch we make.
By clicking subscribe I agree that Kundel Industries Inc. may add me to its email contact list to receive copies of its newsletter. You can unsubscribe at any time by clicking the link in the footer of our emails.