Basic Series and Titan Series Bedding Boxes
Trusted by Worldwide Companies






Our History in Construction Continues to Shape Our Products
How does a Bedding Box increase efficiency on the job?
A Bedding Box, also known as a Stone box or Stone mizer, is a container used on your job site to hold bedding material for your utility line installation. The benefits of using a bedding box are significant as they minimize need for additional manpower and equipment, as well as prevent waste of bedding materials. Traditionally when a bedding box is not used a dump truck will sit near the excavation site, requiring extra manpower and equipment, or a front loader will deposit materials on the ground near where the excavator is working, which leads to material loss. A bedding box is an excellent option as it allows for the excavator to have a material container that it can drag with it as it moves, keeping the bedding material readily at hand and in a container to make removal more efficient and less wasteful then on the ground. This also frees up your equipment and men for other critical jobs.

1. Funnel Design Minimizes Wasted Moves
The Kundel Bedding Box is designed wider at the top to allow ease of use when starting the bucket in for material removal, this not only saves wasted movements but also increases the life of your investment. Function and performance come together giving you a tool with the ability to increase your production

2. Unique Design Features
The Kundel Bedding box comes with industry only features such as a tapered top on machine operator end to allow a direct line of site to bottom of the bedding box and a dual angle back panel that allows an effortless lift motion while keeping the fill in the bucket. These unique features help to eliminate waste, damage, and save time.

3. Durability Where You Need It
When it comes to surviving the abuses of the job site and conditions, the Titan Bedding Box has you covered. Heavily reinforced with cold formed channel supports along all high load zones, extra thick steel where the bucket comes into contact, and standard walk and drag bar, give you durability to match performance.
Unmatched Jobsite Performance,
Built for the Toughest Conditions
Massive Projects Require
Partners that Deliver Solutions
Bedding Boxes Built By a Contractor for Contractors
Walk or Drag Your Fill
Tappered sidewalls funnel your fill for quick bucket loading
Making Every Move Count
The right equipment makes all the difference on the jobsite
Easy Front Loader Access
Equipment designed around your equipment and project needs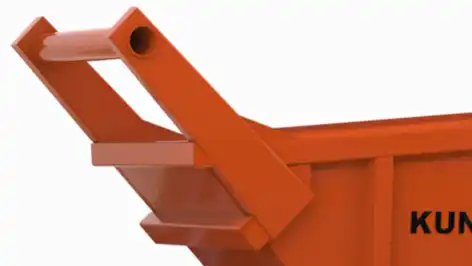 Extended walk bar for increased bucket grip
This robust and heavily reinforced arm allows you to quickly move your empty bedding box with the excavator around the job site.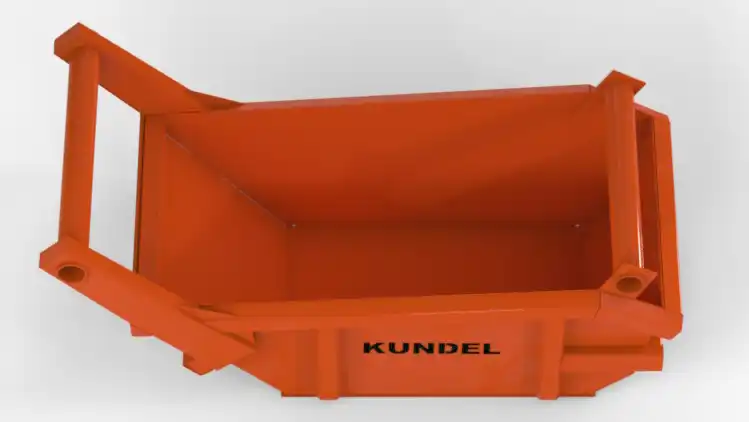 Funnel design for fast fill removal
This wider at top design allows a quicker entry with the bucket while minimizing wear and tear by struggling to align before entry.
Reinforced drag bar member
he standard drag bar provided is built to allow you to easily drag your loaded bedding box along the excavation with minimal effort.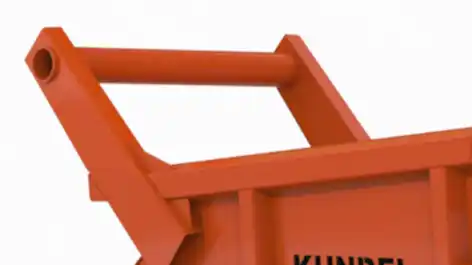 Reinforced structural design
No off the shelf supports here! Our cold formed reinforcement channels give you a robust and durable product with outstanding performance.
Subscribe to our Newsletter
Complete the form to subscribe to our monthly newsletter, and let us know what topics you'd like to hear about. 
We want to keep you informed of all the news, promotions and offers that we launch, so that you are the first to have each launch we make.
By clicking subscribe I agree that Kundel Industries Inc. may add me to its email contact list to receive copies of its newsletter. You can unsubscribe at any time by clicking the link in the footer of our emails.