LIFT ASSIST DEVICES FOR MANUFACTURING
Reducing Workplace Injuries with Float Mode Control
Trusted by Worldwide Companies





SERVO CONTROLLED
PRECISION

The Servo Control Advantage
Is Servo Control Superior to Air Driven Control?
Lift Assist Devices for Manufacturing | Servo control is far superior to air control in the fact that you are able to remove all the jumping and jerking associated with fast air release moving the product at an unsafe speed thereby increasing the risk of injury to the user and damage product being lifted.  Servo controlled motion is instant but precise creating a fluid movement that mimics the natural movement of the human body,

1. Lift Assist Devices for Manufacturing
Safely and precisely lift and move glass, windows, door panels, auto interior components and more with ease utilizing our ergonomic lift assist devices for manufacturing. The lift becomes a direct extension of the hand's movement. Lifting up to 660 lbs is like lifting a set of car keys. Our ergonomic lifting devices create a seamless and fluid work flow.

2. Reducing Work Related Injuries
Our integrated safety features offer smooth movements through the operation greatly reducing the risk of injury and keeping you OSHA compliant.  Our 360 swivel handle allows the user precise control of the device throughout the operation whether flipping or rotating your product.

3. Project Based Analysis and Design
Making the call to Kundel Industries puts you immediately in touch with a specialist who walks you through your project scope and helps determine how our Grippers, Balancers and Jib Arms can become invaluable assets in your assembly processes. Our expert can help you and your team analyze the detail of your project and come up with a solutions that integrates seamlessly into your already proven process.  We look forward to partnering together with your team and coming up with a solution that creates productive and safe working environment for your facility.
LIFT ASSIST GRIPPER APPLICATIONS 
Lift Assist Solutions by Application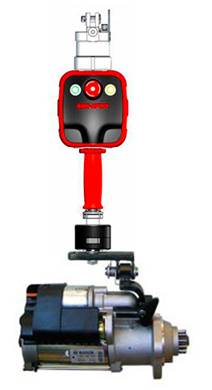 Lift Assist Grippers. Customized Solutions
To lift and handle loads are working situations which have to run smoothly. With our lift assist devices for manufacturing you can easily adapt lifting solutions after the conditions in your company, thanks to our built-in functionalities. This means that you will have a system working optimal according to your need, despite the challenges you have in your operation. If you cannot find the correct alternative here, please feel free to contact us.
LIFTING METHOD
How to lift? We support you with finding the best lifting method!
MagnetVacuumClampingExpanderScissorsHook
LIFTING OBJECT
What do you want to lift? We have the solution for your object!
CratesMaterialsAutomotiveGlassCardboardFoodMachine partsPalletsSheet metalCoils
Lift Assist Device for Manufacturing
Setting New Standards
Highest Quality
in Lift Assist Devices
Twist-Lock Handle Controls
Twist-lock connection ensures safe and secure connection with communications
Simple Push Button Operation 
Push button operation for quick and simple operation with no process down time.
Simple Quick-Disconnect
Easily change between manipulators with this quick release system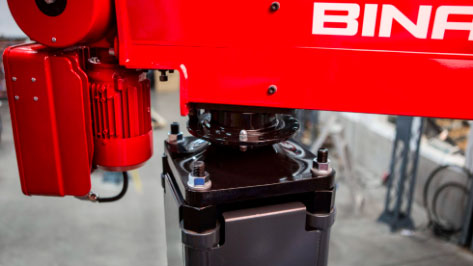 High Precision Servo Motor
State-of-the-Art high precision servo drive motor ensures smooth and accurate movement
High quality three part industrial enamel coating  ensures long lasting surface protection.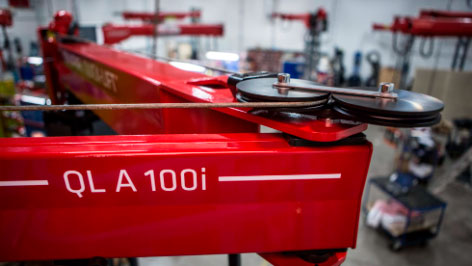 Robust Cable Knuckle Assembly
Two stage knuckle pulley drive system ensures smooth operation thru the fulll range of motion.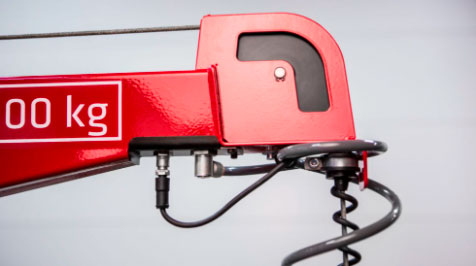 Tangle free pulley guide system ensures no cable binding or tracking issues during use.
QUOTE REQUEST
A knowledgeable Kundel specialist will help you
To request a quote, please complete this form. We will respond within one business day. If you have a more urgent request, please call us at 330.259.9009 for immediate assistance.
Subscribe to our Newsletter
Complete the form to subscribe to our monthly newsletter, and let us know what topics you'd like to hear about. 
We want to keep you informed of all the news, promotions and offers that we launch, so that you are the first to have each launch we make.
By clicking subscribe I agree that Kundel Industries Inc. may add me to its email contact list to receive copies of its newsletter. You can unsubscribe at any time by clicking the link in the footer of our emails.