GLASS HANDLING EQUIPMENT & ERGONOMIC SPECIALISTS
Quick-Lift System™
Safely and precisely lift and move glass, windows, door panels, auto interior components and more with ease utilizing our ergonomic lifting equipment. The lift becomes a direct extension of the hand's movement. Lifting up to 660 lbs is like lifting a set of car keys. Our ergonomic lifting devices create a seemless and fluid work flow.
Our integrated safety features offer smooth movements through the operation greatly reducing the risk of injury and keeping you OSHA compliant.  Our 360 swivel handle allows the user precise control of the device throughout the operation whether flipping or rotating your product.
ERGONOMIC LIFTING GRIPPER APPLICATIONS
Quick-Lift System™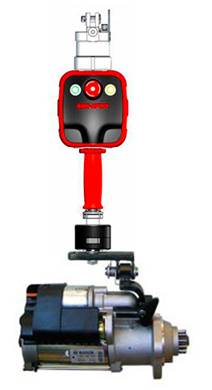 Grippers. Customized solutions for your company
To lift and handle loads are working situations which have to run smoothly. With Quick-Lift System™ you can easily adapt lifting solutions after the conditions in your company, thanks to our built-in functionalities. This means that you will have a system working optimal according to your need, despite the challenges you have in your operation. If you cannot find the correct alternative here, please feel free to contact us.
LIFTING METHOD
How to lift? We support you with finding the best lifting method!
MagnetVacuumClampingExpanderScissorsHook
LIFTING OBJECT
What do you want to lift? We have the solution for your object!
CratesMaterialsAutomotiveGlassCardboardFoodMachine partsPalletsSheet metalCoils
QUOTE REQUEST
A knowledgeable Kundel specialist will help you
To request a quote, please complete this form. We will respond within one business day. If you have a more urgent request, please call us at 330.259.9009 for immediate assistance.