iSTRUT®: Modular Framing System
with Motion Performance
Designed for Engineering. Built For Manufacturing. Designed to Entertain
iSTRUT®: Modular Framing System
with Motion Performance
Designed for Engineering. Built For Manufacturing. Designed to Entertain

What is it? iSTRUT® is a modular aluminum framing system. The modular extrusion components clamp and bolt together with tube clamps, barrel nuts, and plates. Its pre-engineered, patented design allows you to solve movement issues to get the job done. Traditional T-slot systems can't compare to the motion performance and aesthetics of istrut.

Support: Our customer service and technical support personnel and technicians are specialists in all aspects of iSTRUT®. We will listen to your requirements and help you solve your problems.
Kundel's mission is to provide quality products that help your team work safe and be more productive.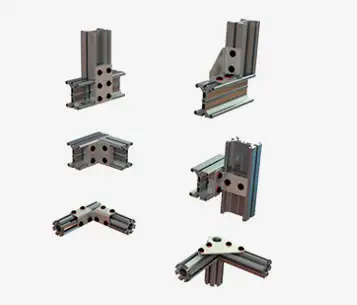 iSTRUT® offers modular components with engineering data to support you in designing and building your own kit or customizing one of our existing kits…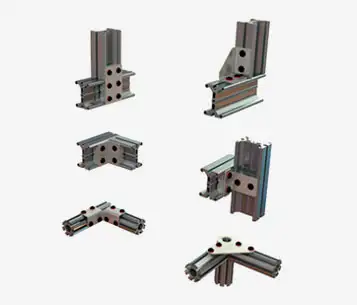 View a variety of  iSTRUT® appliations using  modular components to create unique product offerings that range from custom lifters to enclosures, conveyors and much more..
Simple Beam Design – Thick flanges offer motion and clamping capabilities at outstanding weight-to-strength ratio
You Dream It, You Build It.
And you don't even need to weld it.
| | |
| --- | --- |
| Profiles | iSTRUT® comes in two extrusion profiles, "C" and Tube Beam shape. |
| Profile Style | The shape or design of a modified profile with or without the barrel nut option. |
| Height | The distance between tubes. |
| Series | There are currently two series, 50 and 100. The difference between the series is the diameter of the tube. |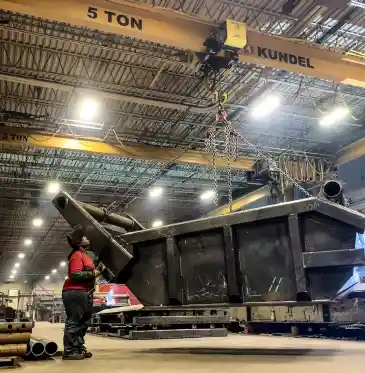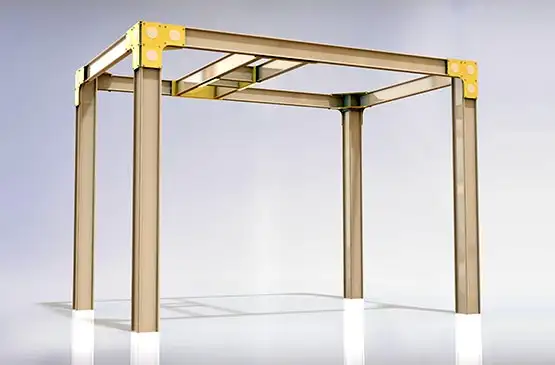 The creative design of iSTRUT® gives users the ability to build powerful applications. As you are designing your structure, we invite you to keep in mind the following built-in concepts:
| | |
| --- | --- |
| Simple | The outer flange of iSTRUT® provides a powerful and easy connection for clamps and plates. |
| Smart | The outer tube forms a seamless runway that can be used with our trolleys to move tools, heavy objects, and more. |
| Tough | The 45° tubular design of iSTRUT® redefines contemporary load distribution, allowing you to lift more with less. |
| Adaptable | Uniquely designed tubing allows profiles, joints, and plates to connect in a multitude of ways. |
Pull It All-Together With Motion Clamping System and Trolley Systems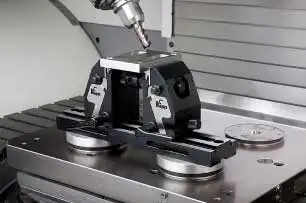 iSTRUT® Clamping Systems literally brings everything together. Available Clamps: Tube Clamps, Single, Double, Rail Clamp and Inside Clamp. Many of the clamping systems utilize specially engineered barrel nuts.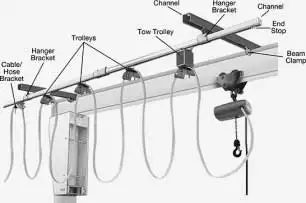 iSTRUT® Trolley Systems give motion to your framing system. Available Systems: Enclosed Trolleys, Beam Trolleys, and C Trolleys.