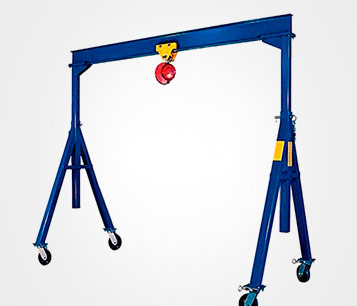 Steel Portable Gantry Cranes
Adjustable Height
Industrial Steel Gantry Cranes are designed for transporting and positioning materials along the beam's length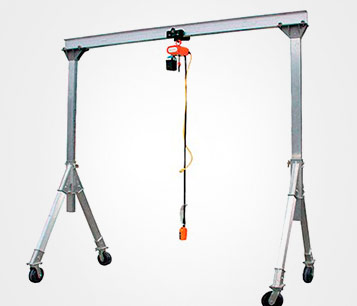 Aluminum Portable Gantry Cranes
Adjustable Height
The Adjustable Height Aluminum Gantry Cranes combine lightweight and rigid construction into one unit
Trusted by Worldwide Companies
QUOTE REQUEST
A knowledgeable Kundel specialist will help you
To request a quote, please complete this form. We will respond within one business day. If you have a more urgent request, please call us at 330.259.9009 for immediate assistance.
Subscribe to our Newsletter
Complete the form to subscribe to our monthly newsletter, and let us know what topics you'd like to hear about. 
We want to keep you informed of all the news, promotions and offers that we launch, so that you are the first to have each launch we make.
By clicking subscribe I agree that Kundel Industries Inc. may add me to its email contact list to receive copies of its newsletter. You can unsubscribe at any time by clicking the link in the footer of our emails.