JIB CRANE | Floor Mounted Jib Crane & Wall Mounted Jib Crane Options
Foundationless Jib Cranes with Drift-Free Movement with Precision Bearing Control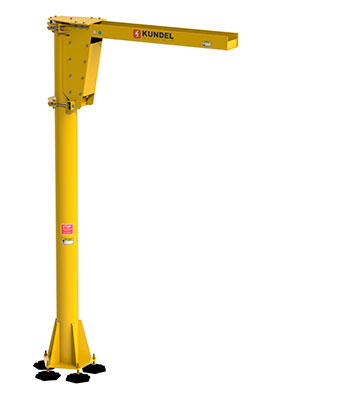 "Balanced Force" Stationary Jib
Hang Monorails or Crane System
Up to 20ft Boom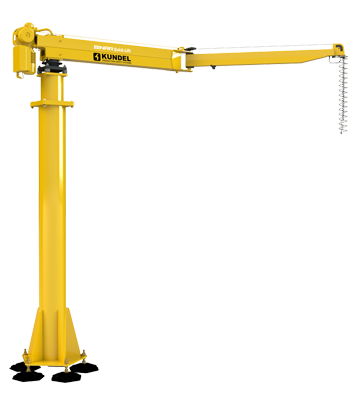 Articulating Jib Crane
360° of movement | Capacities up to 660 LBS
Up to 16ft Boom
We design and build our jib cranes with features that support your hoisting and lifting needs, moving you to a higher level of hoist safety and productivity. We design our jibs around your requirements, delivering a system like no other.
QUOTE REQUEST
A knowledgeable Kundel specialist will help you
To request a quote, please complete this form. We will respond within one business day. If you have a more urgent request, please call us at 330.259.9009 for immediate assistance.