Get the Right Trench Supplies and Accessories from Kundel Industries
Customize your trench shield to your exact needs
Trusted by Worldwide Companies
High-Quality Trench Box Parts to Customize Your Trench Needs
Trench Supplies and Accessories
Kundel Industries offers high-quality trench boxes and shields that are designed to meet the exact needs of our customers. In fact, Kundel trench supplies and accessories are the most durable on the market. We know that every job is different and you need a variety of trench supplies and accessories to complement and customize your trench shield.
We offer a variety of trench supplies and accessories, from trench box ladders to pipe spreaders and stacking kits. High arches and end walls allow you to customize your trench to your exact needs. With our high-quality products, you can be sure that your trench is built to last.
All of our trench supplies and accessories are designed with real-world usage in mind. This involves understanding you, the customer, thoroughly.





Custom Solutions Designed around your Project
Staying OSHA Compliant and Productive on your job site
Choose from a wide variety of accessories to meet the high demands of today's production and safety requirements on the job site.
Kundel will keep you working safely and efficiently with a full line of products to maximize the potential of your trench shields. We offer innovative products such as Big Clear spreader pipe riser, spreader adjusters, Titan Box Grabber, Racking Adapters, Corner Connectors, Flex Panels, Drop-on's, and many more to match your job requirements. Kundel trench and shoring boxes also provide custom shoring solutions, please call with any custom needs.
At Kundel Industries, we make sure our products are OSHA-compliant. We understand that safety is paramount when working in trenches, and we take our commitment to safety seriously. Our products are designed to meet OSHA standards so that you can be sure that your trench is safe and secure.
You can see the full list of OSHA requirements for trenches and excavating here.

1. Transforming Your Jobsite
Jobsites can be challenging with every site being different and requiring different solutions. At Kundel we are a solution driven company with a history steeped in construction and innovation. Our equipment captures the needs of the jobsite and delivers the performance you need.

2. Get More Pipe a Day
Making money and being profitable is about what you get done at the end of the day. Whether you are repairing a broken water main or laying miles of sewer line, each move you make is critical to your success and our equipment is designed to help you lay more pipe a day, everyday

3. Where Safety Meets Production 
Not all trench boxes are created equal. When you spend your hard earned money you want to make sure that it goes as far as it can. Kundel Industries trench box are not only the safest in the industry, but the longest lasting. Stay OSHA compliant on your jobsite while operating at a profit.
The Best Trench Safty Equipment available on the market 
Jobsites are challenging
We are here to help
TRENCH BOX ACCESSORIES THAT TRANSFORM YOUR JOBSITE
Custom Jobsite Solutions
Simple Racking Adapters remove hours of struggle in the trench 
We are your Partner in Production
Let us help you face your day-to-day challenges head on
Increasing Your Reach
The difference in being profitable is only one piece away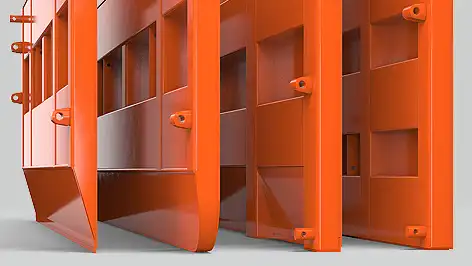 Every job is different and having the right equipment on the job makes all the differnce.  Whether stacking, sliding or driving our boxes are built to give you the edge you need.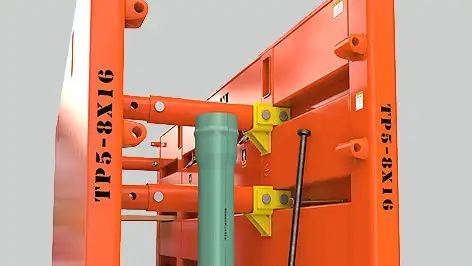 Super Mode for Super Depths
Take your box to new depths by adding the super mode adapters that give you strength and clearnace depending on the requirements of your jobsite.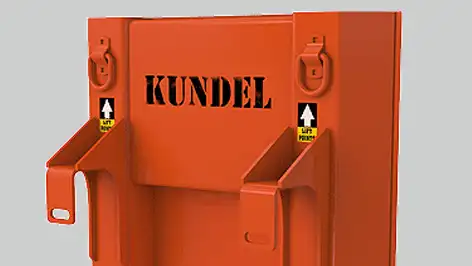 Close off the ends of your trench by using our custom built drop-on panels.  Each panel is custom built to your application and drops directly onto your spreaders.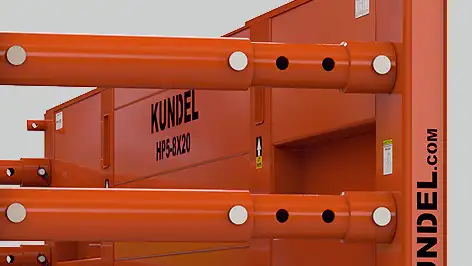 Spreader Adjusters Maximize Performance
Increase the usability of your standard spreaders by adding spreader adjusters.  This option increases the length of your spreaders by 2ft-4ft in 6″ increments.
Spend less time researching aluminum trench boxes for sale
At Kundel Industries, we are known for our high-quality trench boxes that are essential for construction and excavation projects. We typically use high-quality aluminum and steel to construct the panels and spreaders for their trench boxes. This steel is not only incredibly strong but paired with the aluminum, the box becomes light and easy to move around on the job site.
Other metal components are made from quality materials to ensure they can withstand even the toughest conditions and provide a longer lifespan for the trench box. This combination makes Kundel Industries' trench boxes some of the most durable and reliable on the market.
Whether you are working on a small residential project or a massive commercial construction job, you can trust the materials in Kundel Industries' trench boxes to keep you and your coworkers safe.
Subscribe to our Newsletter
Complete the form to subscribe to our monthly newsletter, and let us know what topics you'd like to hear about. 
We want to keep you informed of all the news, promotions and offers that we launch, so that you are the first to have each launch we make.
By clicking subscribe I agree that Kundel Industries Inc. may add me to its email contact list to receive copies of its newsletter. You can unsubscribe at any time by clicking the link in the footer of our emails.