Trench Safety Prevent Accidents | Trench collapses are unfortunately still happening. But why? It is an unnecessary risk to omit proper trench safety protocols and recommendations from OSHA when operating in a trench. Without the use of trench safety equipment, including trench boxes and other trench shoring, your workers are at risk every time they dig and work underground. Recent news headlines have been disheartening, and left local first responders, a county sheriff's office, and volunteer fire departments scrambling to save lives after trench collapses.
The Critical Importance of Using Trench Safety Prevent Accidents
Last week, the town of Bethel, CT had a scare when a worker was trapped in a trench requiring several fire departments two and a half hours to rescue him as he was buried up to his chin in dirt. https://www.nbcconnecticut.com/news/local/bethel-trench-collapse-leaves-worker-in-serious-condition/2783143/. Also in the news last week, in Brevard County, FL one construction worker was rescued after three hours. Resources from twenty-nine units responded to save him from a trench collapse when water began filling the hole burying him neck deep. https://www.wesh.com/article/collapsed-trench-cocoa/39981521  Unfortunately, in Charolette County, FL, two construction workers putting in a water pipe when a trench collapsed were killed. Heartbreaking news for any family member or coworker to hear. https://www.winknews.com/2022/05/09/1-dead-1-missing-after-charlotte-county-construction-incident/ These accidents serve as reminders that trench safety protocols are put in place to protect lives.
Let Kundel Trench Safety Help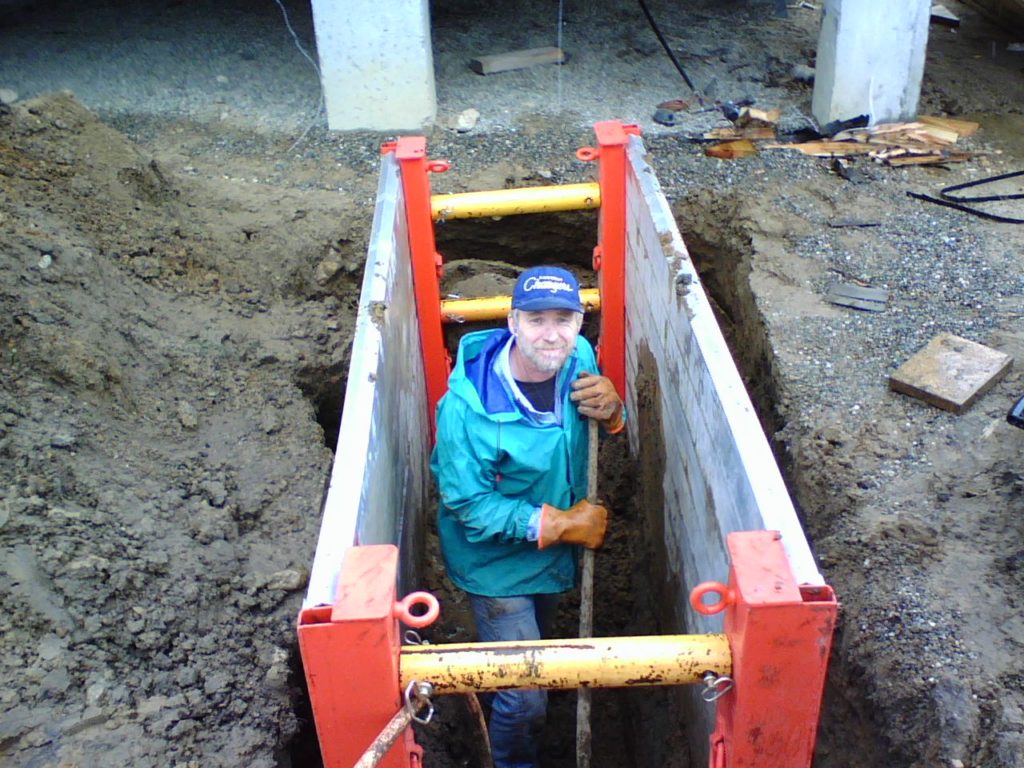 Trench Safety Prevent Accidents | Danger is still ever present inside a ditch. Kundel production safety equipment is designed by a contractor to keep workers safe. From aluminum trench boxes and aluminum shoring options, like the Shorelite Series or V-Panel, to the steel designed Mainline or Utility Trench Boxes, Kundel has everything you need to work safely in the trenches and keep you OSHA compliant on the jobsite.