BEDDING BOXES
Titan Series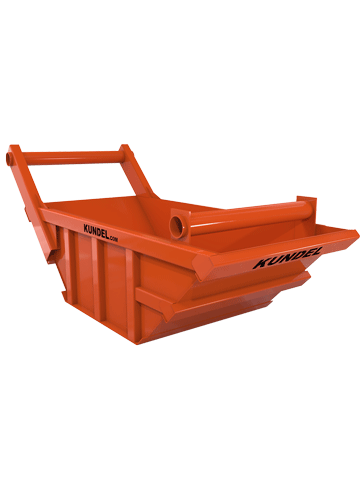 Basic Bedding Box
Titan Series
Designed with production in mind. Our Titan Stone boxes are designed to set up a rhythm for pipe installation, helping you to always have bedding material staged by the excavation site for quick and uniform installation. The by-product of better production is safety, eliminating delays and no excess pressure on the trench walls. By utilizing a Titan Stone Box, your bedding material is always ready. When you're ready to lay pipe, your excavator can easily scoop the bedding material out of the bedding box, eliminating delays and costly labor. Functional design to eliminate production delays. Our standard, "no frills" bedding box is simple and affordable, making it a perfect choice if your bedding box needs are only occasional.
Features & Benefits
Walk Bar. Solid welded to create an extra strong box
Drag Bar. Welded to two heavy plates and inset from the front of the box, it helps strengthen the box and hold the sides in place
Roll-up Bottom. Base ends are rolled up, allowing for easy box movement
Specifications
| | |
| --- | --- |
| Primary Uses | Bedding Distribution |
| Production Sizes Available | 4.5, 6, 7.5 and 9 cu.yd |
Product Literature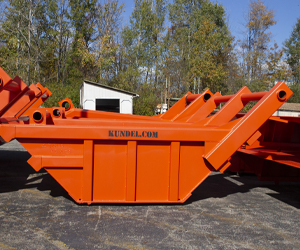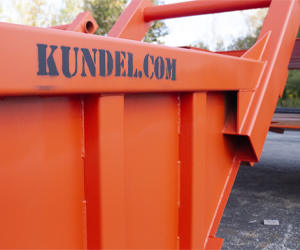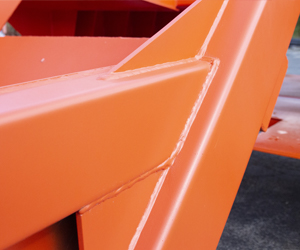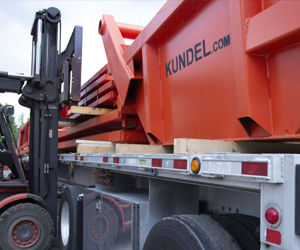 QUOTE REQUEST
A knowledgeable Kundel specialist will help you
To request a quote, please complete the form below. We will respond within one business day. If you have a more urgent request, please call us at 330.259.9009 for immediate assistance.