TRENCH BOXES & SHORING BOXES
Titan Series, Safeguard Series and Accessories
To request a quote, please complete this form. We will respond within one business day. If you have a more urgent request, please call us at 330.259.9009 for immediate assistance.
Kundel trench shoring & shielding systems will give you the security of having a P. E. Certified, OSHA compliant systems on the job. Our trench shoring designs are a product of years of in the trench experience.
Kundel's trench shielding & shoring equipment is the equipment you can count on to increase both safety and production on your job. Kundel trench boxes and trench shoring boxes are for sale or rent to own.
TRENCH BOXES & SHORING BOXES
Titan Series, Safeguard Series and Accessories
TRENCH BOX COMPARISON – Pan over the "FEATURES" on the left for image review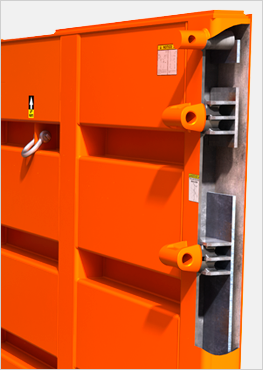 SOLID CAST STEEL SOCKETS
Solid steel socket design dramatically increases the strength and life of your spreader collars. No more down time or dealing with egged or ripped out pin holes.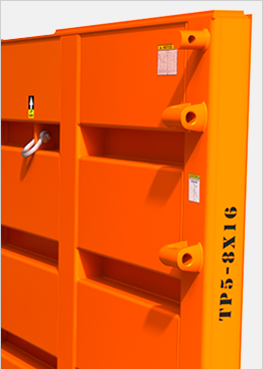 SOLID WELDED
Having a shield that is solid welded as compared to a plug or stitch welded shield has a dramatic effect on the life span of your investment. Our welds are visible and we are proud to offer you a product with the added security over a plug or stitch weld.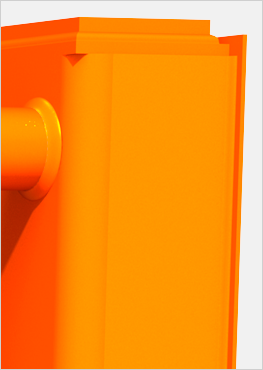 POUNDING PADS
Up to 1.5'' of solid steel bridging from the end of the shield to the Internal Pounding Member giving you a robust all steel driving zone, without the worries of hollow tubing or wood inserts. You wouldn't put a block of wood over a nail you're driving so don't do it with your trench shield.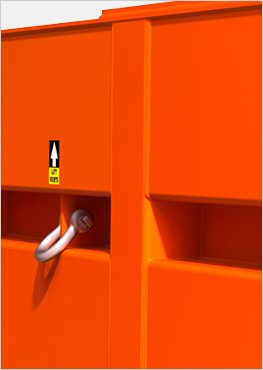 INTERNAL POUNDING MEMBERS
Increases your effective driving zone dramatically and gives you the dependability of uninterrupted steel from the top of the shield to the bottom for maximum driving power.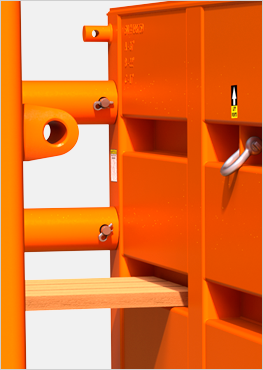 INTERNAL SHELVING
By taking the typical flat inside skin and adding bends and folds we have dramatically increased its strength. This has also given Kundel the unique "shelved" design allowing you to store vital tools such as; lasers, target, hand tools, pipe accessories.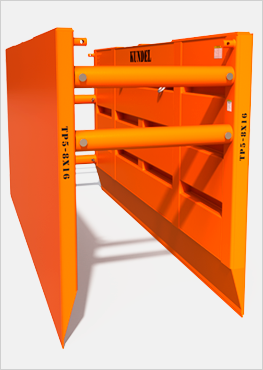 ALL STEEL DESIGN
Kundel shields are designed to outlast and outperform any shield on the market. Safety, durability and productivity came first, and we knew that hollow tubes and wood fillers were detrimental to the life and performance of a trench shield.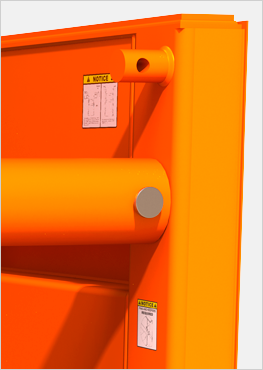 INTERNAL STACKING LUGS
Safely stacking your shields is a must and we made a point of making sure you could do this while keeping all parts of your body inside the security of the trench shield while installing your stacking plates. We also wanted to give you the flexibility of not being perfectly aligned in real world conditions.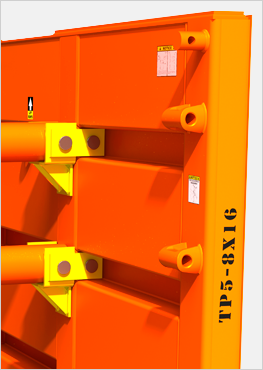 SUPER TUBE
Kundel is the only manufacture to offer you the optional "Super Tube" which allows you to increase your depth on the fly or open up the rear of the trench shield for installing risers without the need to lift up and over as you move ahead.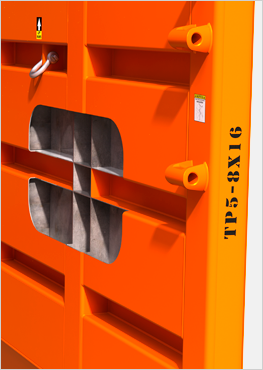 16" SUPPORT ON CENTERS
Sound engineering principals set load bearing walls centers at 16'', so we followed this advise. Not only does this increase the strength of your shield it also decreases the deformation of your outside skin. Extreme checker boarding is result of skin taken beyond it yield and also results in added friction in the trench.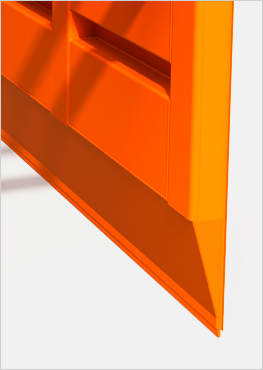 18" HIGH KNIFE TAPPER
Almost all manufactures will offer you a knife edge but a high tapper knife is crucial. This increases the effective working area in the pipe zone which in turn allows you to keep your shield as narrow as possible saving you expensive backfill costs. Short stubby knife edge's also run the risk of dragging your bedding.