Overhead Bridge Cranes | Kundel Industries is always looking to expand our customer base for lifting solutions through direct sales and dealers. Last summer, we reached out to companies who could benefit from our material handling product line. Once our sales associate Cindy Johnson spoke with John Harris, plant manager at Oregon Tool, she explained all the lifting solutions Kundel Industries manufactures. Although the plant had just purchased a few new overhead cranes, they were considering additional purchases. Our diligent sales team went to work quoting Oregon Tool a couple overhead cranes that would not only meet their needs with capacity and span but also offer an incredible 10-1 safety factor and available lifetime warranty, unique features of Kundel Cranes.
Multiple Custom Lifting Solutions for Oregon Tool
½ Ton, 16' x 117' KTRAC with 2 bridges in the same bay
½ Ton, 13' x 13' KTRAC
2 Ton, 63' Monorail
2 Ton Electric Chain Hoist for each bridge and system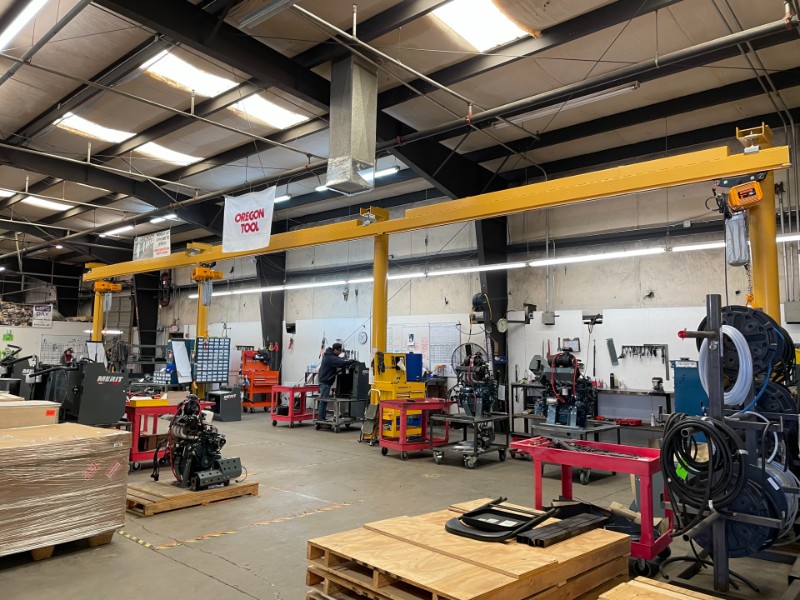 Our KTRAC crane systems move far easier than the competition using proprietary hardware to provide a smooth transition to make longer runs and offer nearly 30% more square foot coverage. Our internal conductor bar eliminates the need for messy festooning. The KTRAC systems offer free-standing, offset posts and self-level for easy installation. These systems, available up to 3 Ton, are headerless which means that bridges articulate, runways pendulate and our system excels in tight areas.
Moving Orders from Sales to Production to Delivery!
Our goal at Kundel Industries is to manufacture the highest quality lifting equipment that ensures both optimal safety and productivity. But we also prioritize customer satisfaction from the beginning of the sales process, through the ordering process, into production, and then to delivery. We communicate with our customers every step of the way. Getting our products into your hands to use in your manufacturing process as soon as possible ensures your dollars are at work for you quickly. John Harris said it well when speaking with our production customer liaison, Kim Toth, regarding an update on his order completion. "Thank you, Kim and whole Kundel Team! We're excited."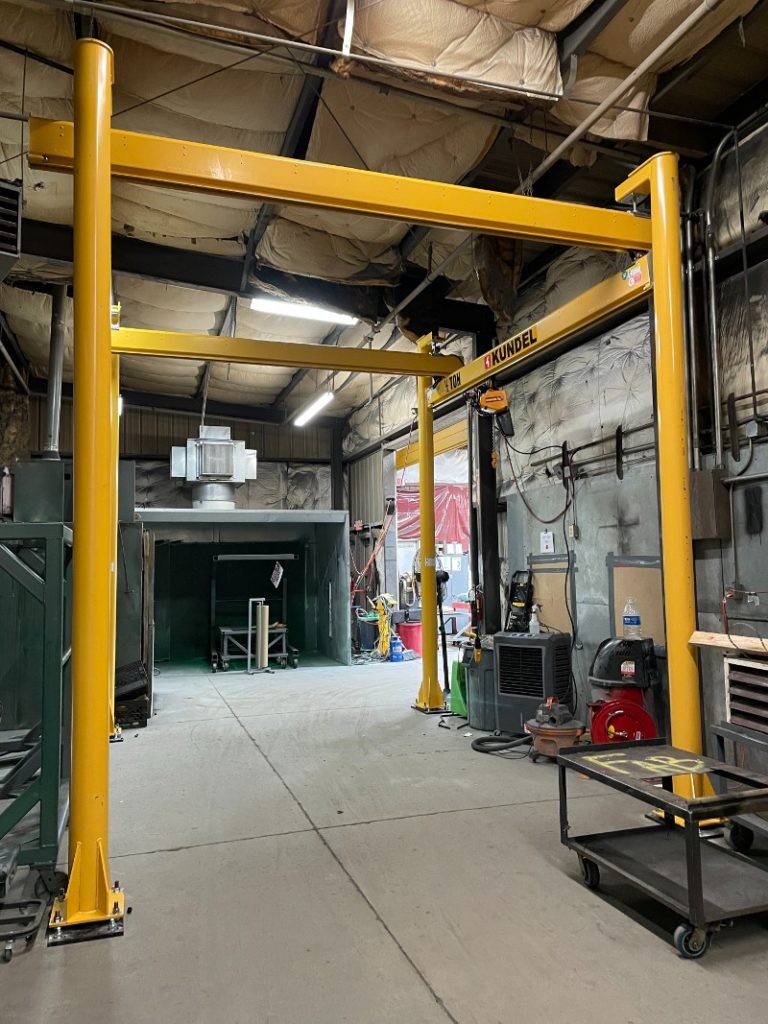 Our Kundel team stands ready to serve you and your team with any of our lifting solutions.