CRANE KITS
Full Range of Overhead Crane Kits, with Capacities Ranging from 50lb to 2,000lb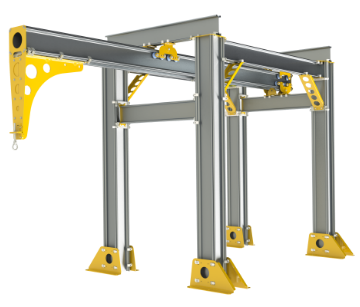 Custom Lifting & Moving Kits
Designed to lift and move material, helping you to work safer and faster
istrut is a versatile framing system that can be easily crafted into a custom Lift and Move Kit that meet your special requirement up to 1 ton..
Features & Benefits
Assembly with standard tools
Engineering Data included
Assembly drawing included
Options
Energy system
Support equipment
Turnkey
QUOTE REQUEST
A knowledgeable Kundel specialist will help you
Describe your project and requirements, or your iSTRUT® question on this form. We will respond within one business day. If you have a more urgent request, please call us at 330.259.9009 for immediate assistance.