Aluminum Slide Rail
Sewer and Waterline Maintenance and Repair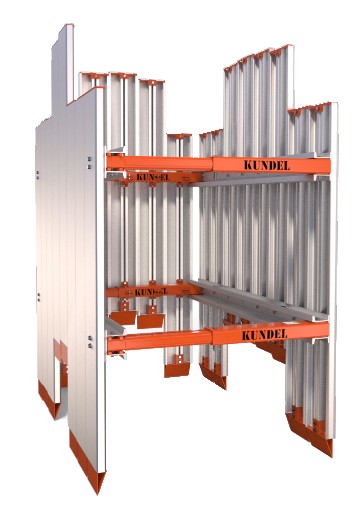 V-PANEL – Aluminum Slide Rail System
USER: Cities, Municipalities and Private Utility Contractors
APPLICATION: Efficiently repair Intersecting utility clusters  or improperly mapped underground utilities
A lightweight, modular solution offering customized vertical adjustment in the trench. Our patented V-Panel is the only aluminum extruded panel in the industry with 'on the fly' independent, vertical adjustment. It's ideal for congested utility areas. Each panel can be individually adjusted (up and down) without leaving the ditch to accommodate any pipe configuration.
Features & Benefits
Easily adjustable Easily adjust each vertical panel up and down on the go
Effortless drive Each panel comes with attachable/detachable steel knife edge and tamping pad, 
Close off open ends Quickly attaches to the square steel spreaders
Easy to lift and move around on the job site The versatility of the movable shore panels allows you to work around existing utilities or T-off from your main trench in safety.
Protect your workers Three sided and four sided options to protect your team.
Adjustable V-Panel Lightweight and durable extruded aluminum panels with a steel knife edge at the bottom and a steel tamping block at the top. The clamping design allows for vertical movement of the panel in the trench, allowing you to work around any preexisting utility configuration.
Pin-less Design The V-Panel was designed to easily adjust by partially unscrewing two bolts to reposition each single panel, then tightening to complete the adjustment. The pin-less design means less to keep track of and less worry in the ditch.
Horizontal Frame Aluminum walers combined with steel telescoping end beams gives you variable width adjustment.
Knife Edge The all-steel knife edge allows you to cut smoothly into the soil, making driving the panels easy.
Specifications
| | |
| --- | --- |
| Primary Uses | Congested Utility and Spot Repair |
| Excavator Weight Range | Mini Excav. to 20K |
| Panel Heights | 6', 8', 10' and 12' |
| Panel Lengths | 6', 8', 10' and 12' |
| Production Depth | 9' to 20' |
| Side Wall | – 2-1/2" Vertical |
Product Literature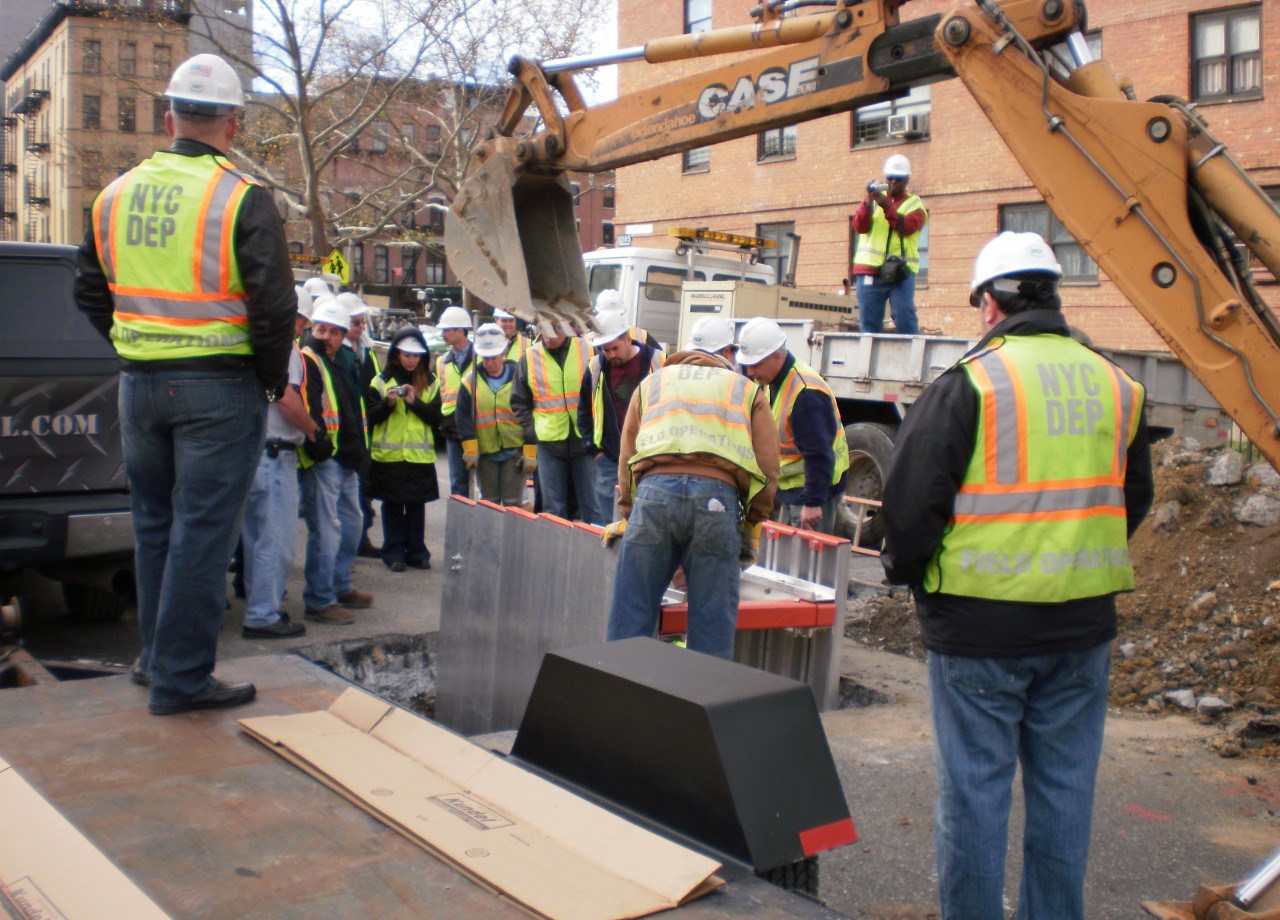 Robust Aluminum Extrusion
6061T6 Aluminum for high strength on the jobsite performance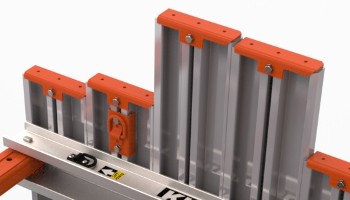 Adjustable Vertical Panels
Easily avoid intersecting utilities by simply sliding panels vertically and locking into place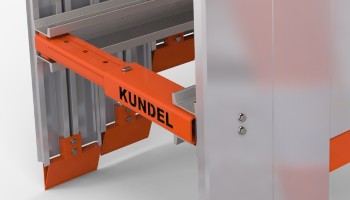 High Strength Steel Framing
Reinforced top and bottom impact members prevent damage of aluminum panels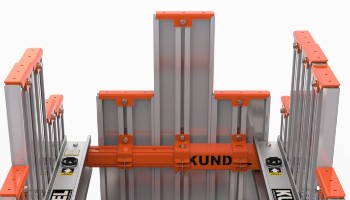 Pin-less Slide Design
Quick Slide for infinite panel adjustment to get the right height every time
QUOTE REQUEST
A knowledgeable Kundel specialist will help you
To request a quote, please complete the form below. We will respond within one business day. If you have a more urgent request, please call us at 330.259.9009 for immediate assistance.